CyD Software Labs Mall
Language
News subscribe
Partners
Shared Resource Scanner can scan any network for a list of shared resources (drives/printers/other resources).
Share Scanner is a graphical utility that will allow you to view shared resources on a remote machine. Use this scanner to scan an IP network (local or over the Internet) for machines with open shares. It is good to use this from outside of your network so that you can see if there are any shares open to the public on your network. If you do find open shares this might not good thing because hackers can easily view files, delete files, or have the system run virus. Check privilegies on the open resources.
To run share scanner, select the scan share menu item from the Network menu or press

. A Share Scanner dialog window will be displayed: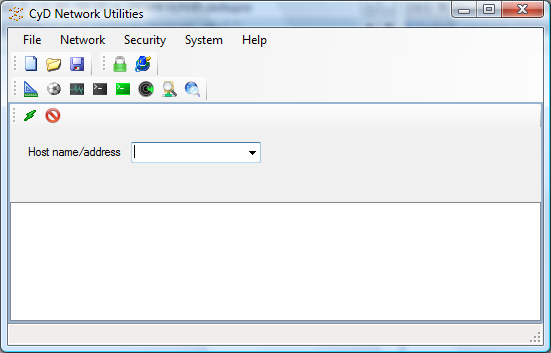 Type IP address of host which you will be scanning. To start your scan click the Scan share resources button

.
Other toolbar buttons:

- cancel the scanning;

Back to CyD Network Utilities - Security tools